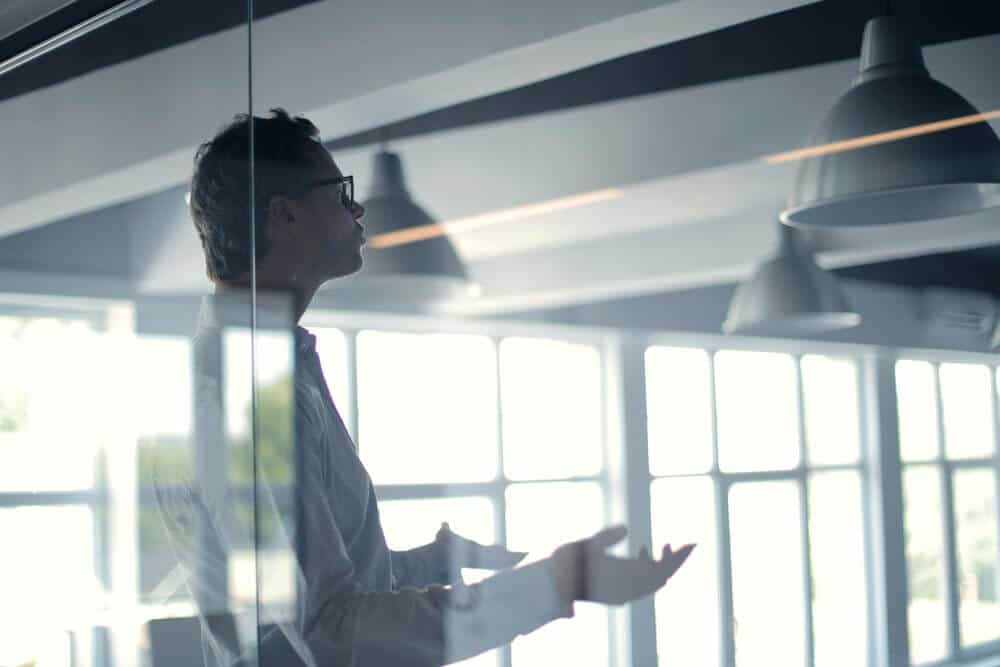 ServiceNow is simply ruling the ITSM. The cloud-hosted IT management platform maintains IT infrastructure in today's major enterprises. ServiceNow has been helping transform businesses with features like automation, machine learning, artificial intelligence, and many more.
ServiceNow is an integrated cloud solution and has the features to combine IT operations, HR service, Security systems, IT business management, and Customer services into a single system of record. This integration makes it simplified, efficient, and highly- productive too. According to a January 2021 commissioned study conducted by Forrester Consulting on behalf of ServiceNow produces evidence of the positive impact and the potential financial benefits of investing in ServiceNow to achieve a 235% ROI over three years. Designed for enterprise businesses, this cloud-based platform can be easily scaled across multiple networks and supports high transaction volume and department-level workload.
This gives you an idea of how important this platform is and the impact of ServiceNow Certification on improving the organizations' operational efficiency. But how is this going to help you create an amazing career? Below are the top 7 reasons why you should consider a career move to ServiceNow. Let's check them out:
1.Enhanced Skill & Knowledge
ServiceNow certification enables you to utilize your full potential of using the ServiceNow platform efficaciously. By acquiring a certification, you will be able to deliver smoother deployments, spend less time troubleshooting, and more time helping your organization effectively innovate with ServiceNow.
According to various studies, certified ServiceNow professionals are found to be more productive than non-certified professionals and two times more influential than non-certified professionals.
2. Possession of a Valuable Certificate
After becoming a certified ServiceNow professional, you can expect yourself in a better position of working than your previous one, proving to your employer or your future employers that you have the necessary knowledge and skills to handle the ServiceNow system.
ServiceNow certification helps you quickly maximize platform capabilities to achieve your goals better, thus making yourself high in demand in the job market. According to global market intelligence, 69% of certified ServiceNow certified professionals agree that their certification positively impacted their careers.
3. High Demand
The cross-departmental capability, the automation of the data, and other unique processes have made the ServiceNow platform preferred by major organizations to simplify their tasks of getting all-in-one, ensuring high productivity. Hence, the need for experts who can easily handle all the functionalities of ServiceNow also soared high.
Companies are looking for certified professionals who can do smoother deployments and better handle the ServiceNow platform. Skilled ServiceNow persons will be high in demand, No doubt!
4. Great Salary
Proper training and certification help you master ServiceNow capabilities through hands-on, real-world instruction to support you meet your professional goals. According to the 2021 IDC InfoBrief, the majority of the certified respondents say that ServiceNow certification has positively impacted their salary. The aggressive marketing, good Clutter-free UI, and the cross integration all have helped to its growing popularity.

The demand for skilled personnel in ServiceNow application has increased, which is directly proportional to the pay scale. So with the demand, the salary package also soars up high to ensure the best service from the experts.
5. Different Certification Paths
ServiceNow has majorly three certification paths – Certified Systems Administrator, Certified Implementation Specialist, and Certified Application Developer. You can also obtain certifications on specific products on each different path. You can be a ServiceNow admin, developer, technical expert, architect, and many more.
The pre-requisites vary for each path, and you may start from the basic level if you don't have the necessary requirements to take up the master-level programs. Start with the base one and gain experience to grow to the peak.
6. A Promising Career
ServiceNow is gaining momentum and is growing very fast with its high acceptance rate. As per the report generated by the ServiceNow CEO Bill McDermott on May 10'2021, its revenues would reach $10 billion by 2024 — growing at a 22% compound annual rate from the 2020s $4.5 billion. ServiceNow's customer reviews are solid. Gartner's ServiceNow IT Service Management (ITSM) analysis of 1.617 reviews gave its product 4.3/5 stars. The coming years are promising for the platform, although the competition is super tough. Its growing popularity and the preference for the Now platform over their counterparts makes it a stable career choice. The demand accelerates with its popularity. With this comes the stability of the platform usage and the requirement of the experts who can handle it.
7. Professional Advancement
ServiceNow certification helps improve employee performance and accelerates career growth. The statistics suggest that almost 60% of certified ServiceNow professionals agree that their certification positively impacted their career and has helped them get a promotion within a quick period of 3-12 months.